My dear friend already laid out the rules and biases of this new place very well. So, yeah, what she said. :)
When she recently posted her bolero pattern elsewhere I realized that I was tired of searching for larger sized patterns by using the term "plus size" and getting returns where an XL is considered plus size. I am a 3X and have been for about 10 years now and am increasingly tired of stores which charge me unreasonable amounts of money for clothes which generally are, well, ugly. I do not want to wear a tent nor do I think Polyester is a fabric which one should put on their body. So I suggested a site where we can come together and share ideas and patterns. And as always my dear custardfairy took it and ran.
So here is my first contribution, a lovely pattern from
knitty.com
for a skirt which runs from a M to a 4X.
Bell Curve Skirt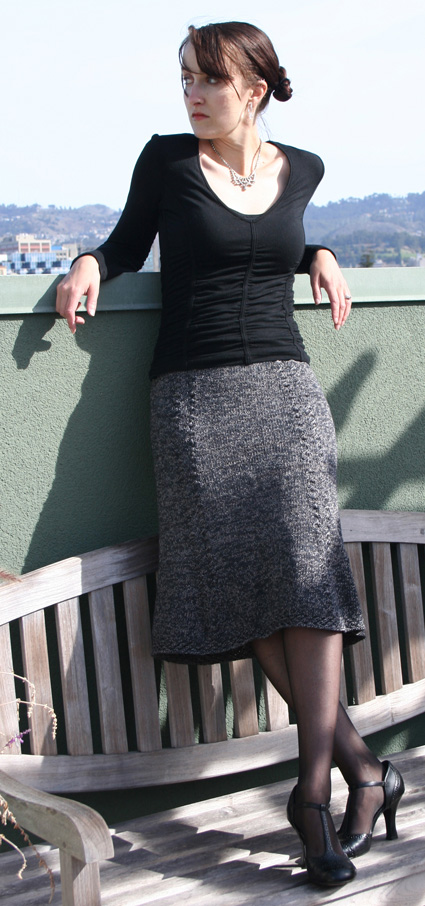 Ravelry has about 148 projects with many different kinds of yarn if the recommended yarn is out of your price range. For me $130.00 for yarn is a bit over my pay grade.


And, may I say, the only thing that would make this better is if you could have the shoes she is wearing as a reward when you finished knitting it.